Biomimicry Design Toolkit
The Biomimicry Design Toolkit was launched in Singapore on 20 April 2023
Biomimicry, or the practice to mirror strategies found in nature to solve human design challenges, is an underutilised tool with enormous potential to transform the built environment and its response to rising temperatures.
The launch of our Biomimicry Design Toolkit created an avenue to explore how to integrate biomimetic principles into green building design.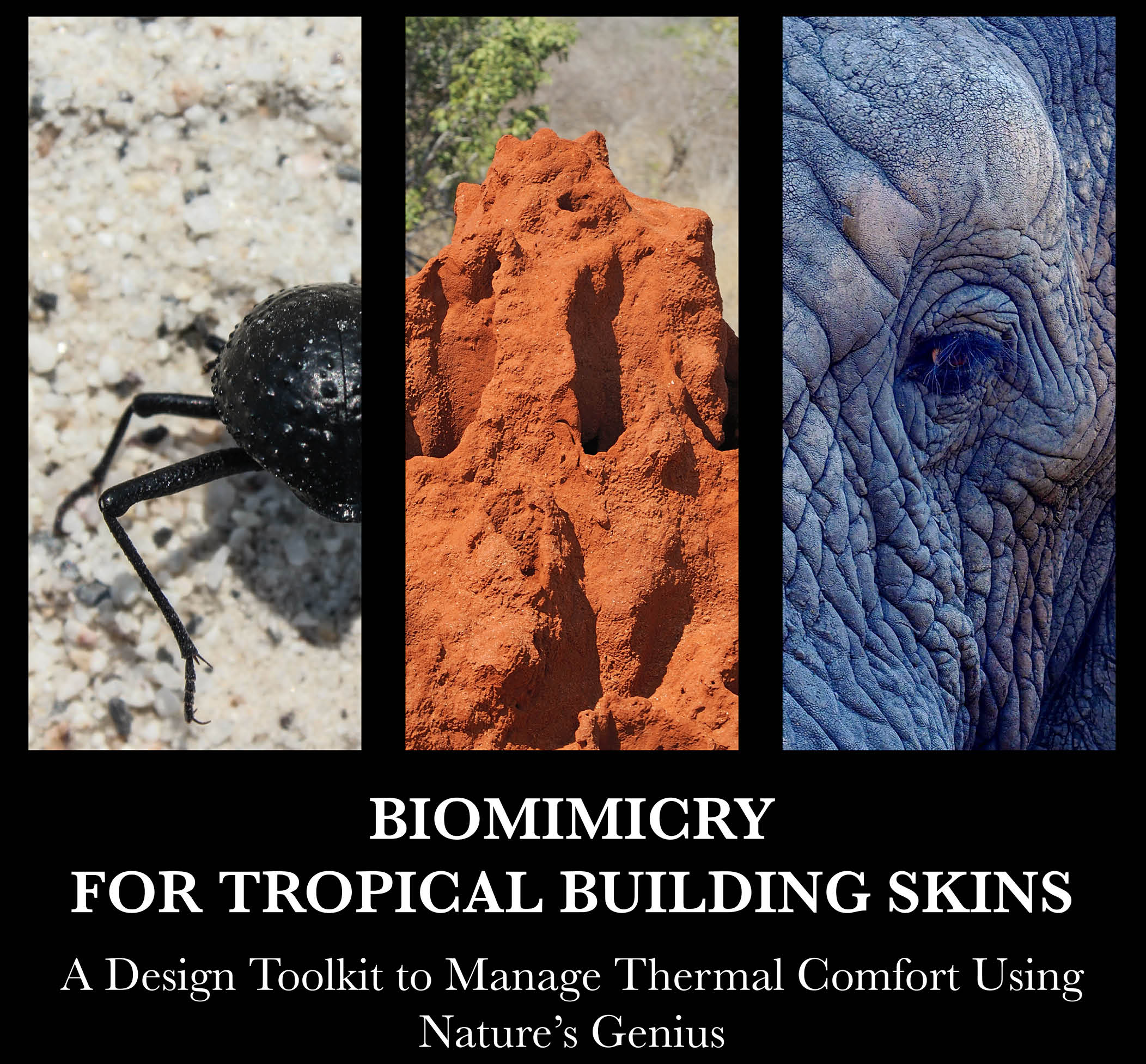 Cooling the world is Warming the Planet.
With Asia rapidly urbanizing, the demand for cooling services is expected to increase exponentially.
How can solutions from nature reduce the energy used to cool a building's interior spaces in the tropics?
Cue: Biomimicry, the practice to mirror strategies found in nature to solve human design challenges. 
In nature, the 'skins' of organisms, facilitate such thermoregulation.
For buildings, an optimally designed facade can reduce heat gain and use less energy to cool a building's interior spaces.
This Toolkit hopes to create a bedrock for biomimetic facade innovation and mainstream the adoption and implementation of biomimicry to achieve greater efficiency in solving the persistent challenge of thermal comfort in the built tropical environment. 
About Good Design Research
Launched in March 2020 in the middle of a pandemic year, Good Design Research (GDR) underscores the importance of how design backed by deep research can make a true difference by building deep domain knowledge and solving the challenges faced by societies and cities. This initiative empowers designers and design enterprises in Singapore to find their unique value proposition in designing for impact through research and experimentation, supported by a wide network of knowledge partners.

In 2021, bioSEA was a recipient of the Good Design Research initiative and has since developed The Biomimicry Design Toolkit, a project supported by DesignSingapore Council.